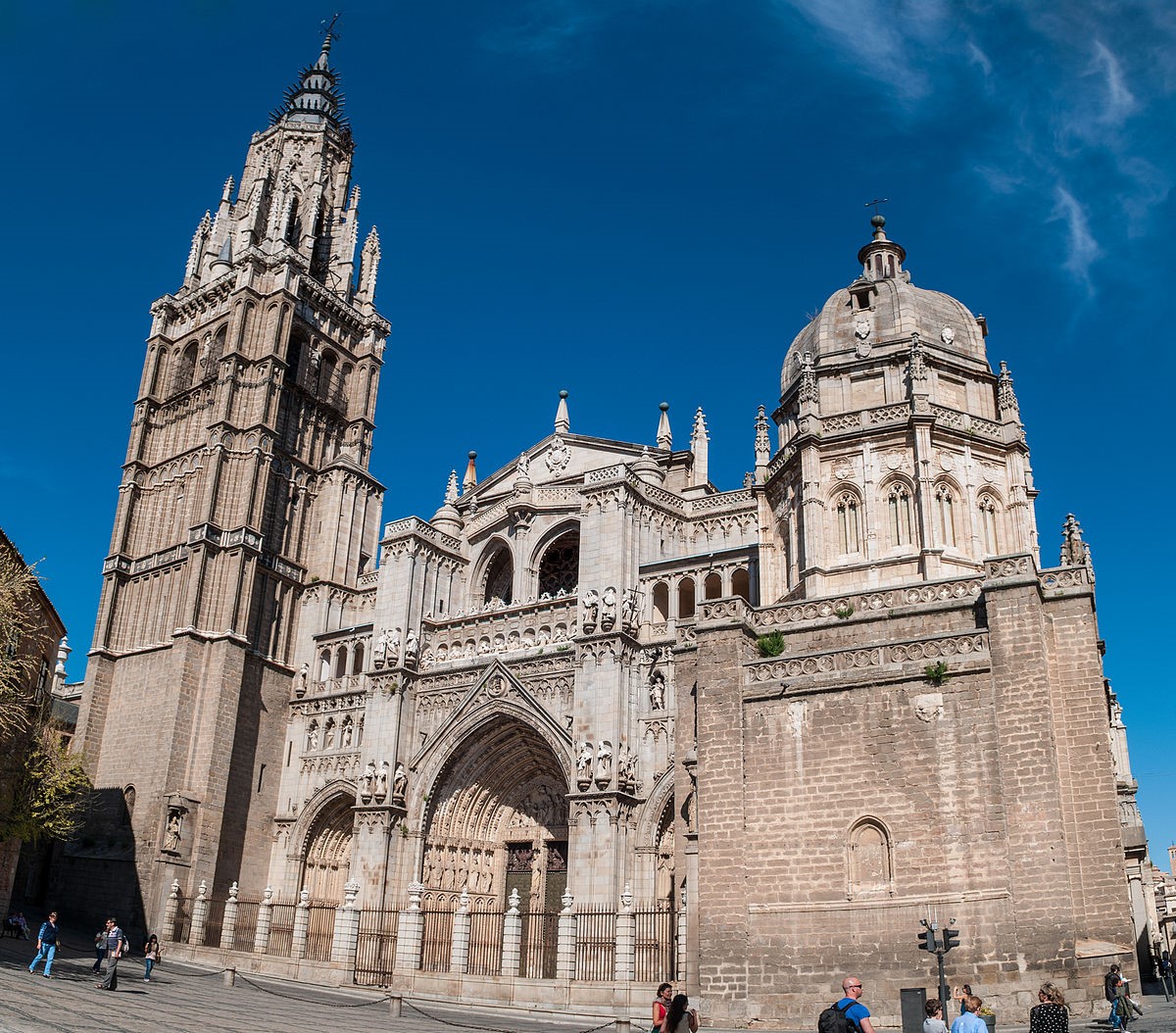 25 Dec

Toledo Cathedral

The Toledo Cathedral is one of Spain's most beautiful sights. If you enjoy architecture, this cathedral is a great example of the Spanish Gothic style. Its construction began in the 13th century and it's house to many incredible works of art by El Greco, Caravaggio, Rubens, and Tiziano.

When you step inside the Toledo Cathedral, you will be taken aback by the 13th-century French Gothic style adapted by the Spanish with Mudéjar influences. The way they incorporated light into the structure of the cathedral is breath-taking.

When you visit the Toledo Cathedral, you should pay attention to the High Altar Reredos, which depicts scenes from the life of Christ, and it's considered by many the most beautiful scenes in Spain.

The Sacristy is also worth nothing. This room is an amazing art gallery that's home to paintings from Caravaggio, Goya, El Greco, and Titian. The Transparente is also important; this Baroque altarpiece is made of bronze, marble, and jasper. This altarpiece offers an incredible contrast to the Gothic architecture of the cathedral.

The Altarpiece is also worth your attention and it depicts scenes from the new testament. It was commissioned by Cardinal Cisneros and it dates back to 1497. It's truly amazing to see.

The Toledo Cathedral is open from Monday to Saturday, from 10 AM to 6:30 PM, and on Sundays from 2:30 to 6:30 PM. Sundays are free for Spaniards only, so we recommend you visit during the week to avoid long lines. The standard ticket costs 10€, but if you want to visit the bell tower, the price will be 12.50€.

If you're in Madrid, it's super easy to get to the Toledo Cathedral by train. The Avant service from Atocha station is the best option because it will take you less than 25 minutes and cost you only 10 euros. You can also take a cab or use the bus.

If you're in Toledo, visiting the Toledo Cathedral is even easier and faster. It's located on Cardinal Cisneros Street, only 5 minutes from the main square. If you enjoy walking, you can get there on foot, but do keep in mind that it could be a long walk depending on where you're staying.

If you're planning your visit to the Toledo Cathedral and you worry about your luggage, you can trust our luggage storage facility in Toledo. Simply drop off your bags and enjoy your day. Our locker rental service will make your trip easier. You will be able to store your bags whenever you want.

If your check-in is late or if you've already checked out and you have a couple of hours to kill before your flight, you can enjoy Toledo while keeping your luggage and your bags safe. You won't have to worry about carrying their weight or being uncomfortable during your visit to the most famous and beautiful spots Toledo has to offer.

The best thing is that we're located only a few minutes away from the Toledo Cathedral!